Where Quality, Service & Savings Meet.
Owner Verified
1963 W 6th Ave
Eugene, OR 97402
OPEN NOW
Friday 9:00am - 5:30pm (show)
Monday: 9:00am - 5:30pm
Tuesday: 9:00am - 5:30pm
Wednesday: 9:00am - 5:30pm
Thursday: 9:00am - 5:30pm
Friday: 9:00am - 5:30pm
Saturday: 9:00am - 5:30pm
Sunday: closed (hide)
powered by
Hours:
MON

9:00am - 5:30pm

TUE

9:00am - 5:30pm

WED

9:00am - 5:30pm

THURS

9:00am - 5:30pm

FRI

9:00am - 5:30pm

SAT

9:00am - 5:30pm

SUN

closed
Description:
local family owned and have been in continuous business in Eugene for 50+ years. We started as a sewing machine sales and repair shop, adding vacuum cleaners over 30 years ago. We then took on the Softub spa line. These portable, solid foam core spas, were so energy efficient and easy to setup and use that we couldn't resist. They have continued to be a well made and desirable product. We added heating appliances; wood, gas and pellet stoves, about 15 years ago and have continued to provide some of the most energy efficient and innovative designs available. We are your exclusive dealer for Danish made Morso stoves, Piazzetta and Ravelli pellet stoves and others. This enables us to offer you a wide range of contemporary stoves you won't find any where else. Our focus has always been, and continues to be, top quality products in each of the categories that we represent. Our goal is to offer products covering all price ranges in order to meet your budget. Let us know what you want to see and we will do our best to provide it!
Payment Methods:
American Express, Discover, MasterCard, VISA, Debit Cards, Personal Checks, Financing Available, Cash
Languages Spoken:
English
Products:
Indoor Fireplaces, Stone Fireplaces, Gas Logs, Fire Starters, Fireplace Inserts, Outdoor Fireplaces, Fireplace Equipment, Gas Fireplaces, Electric Fireplaces, Ventless Fireplaces, Buttons, Commercial Sewing Machines, Sewing Machines, Patterns, Thread, Vacuum Cleaners, Hot Tubs, Hot Tub Covers, Stove Pipe, Wood Burning Stoves
Services:
Fireplace Repair, Installation Services, Fireplace Maintenance, Fireplace Installation, Fireplaces, Hot Tub Service & Repair, Warranties
Additional Contact Information
Fax: (541) 484-6095
PHOTOS AND VIDEOS (4)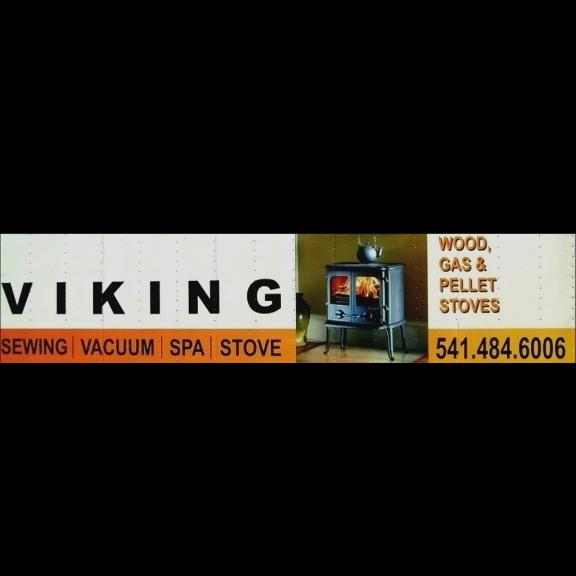 Be the first to write a review Viking Sewing Vacuum Spa & Stove