Beauty & Function Through Cabinets And Counters.
Owner Verified
209 S. Fairview Ave.
Farmington, NM 87401
Billboard - The latest coupons and news on this business!
What's New
New solid surface colors and patterns!
Hours:
MON

8:00am - 5:00pm

TUE

8:00am - 5:00pm

WED

8:00am - 5:00pm

THURS

8:00am - 5:00pm

FRI

8:00am - 5:00pm

SAT

closed

SUN

closed
Description: Ultra Form, Inc. is a locally-owned cabinet and counter top shop in Farmington, NM. We have been in business at the same location since June of 1989. We strive to provide our clients with high quality products and superior service as they create and remodel their homes. As a result, we enjoy an impeccable reputation throughout the Four Corners Area.

Our design and installation teams assist customers with a variety of remodeling needs, including:


Cabinet hardware

Kitchen cabinets

Bathroom cabinets

Garage cabinets

Laundry room cabinets

Solid surface counters

Wood counters

Laminate counters

Customized layout and design

We are pleased to offer Cabinetry by Karman as well as several other semi-custom cabinet lines. Each manufacturer carries a wide variety of cabinet door styles, wood species, stain colors and other options. When we work on kitchen remodeling projects, customers are always surprised at the many products that are available to make your time in the kitchen easier, more efficient, and enjoyable! From kitchens to garages, our team is skilled at using computer modeling to add organization and utility to your space.

Call Ultra Form today to schedule your free design estimate appointment.
Payment Methods:
American Express, Bank Checks, Cash, Debit Cards, Discover, Mastercard, Personal Checks, Visa
Area Served:
Durango-Cortez, CO Metro;Farmington, NM Metro;Gallup, NM Metro
Brands:
Cabinetry by Karman, Corian Solid Surface, Formica Solid Surface, LG Hi-Macs Solid Surface, Shiloh Cabinets, Wilson Art Solid Surface
Languages Spoken:
Spanish Speaking
Products:
Cabinet Hardware, Kitchen Cabinets, Bathroom Cabinets, Metal Cabinets, Wood Cabinets, Laminate Countertops, Solid Surface Countertops, Stainless Steel Countertops, Wood Countertops, Cabinet Doors, Bathroom Countertops, Garage Countertops, Commercial Cabinets, Garage Cabinets, Laminate Cabinets
Services:
Installation, Remodeling, Custom Home Remodeling, Kitchen Remodeling, Countertops, Custom Countertops, Kitchen Countertops, Countertop Installation, Bathroom Remodeling, Commercial Remodeling Contractors
Specialties:
Bathroom Remodeling, Cabinetry by Karman, Commercial Cabinets, Kitchen Remodeling, Shiloh Cabinetry
PHOTOS AND VIDEOS (13)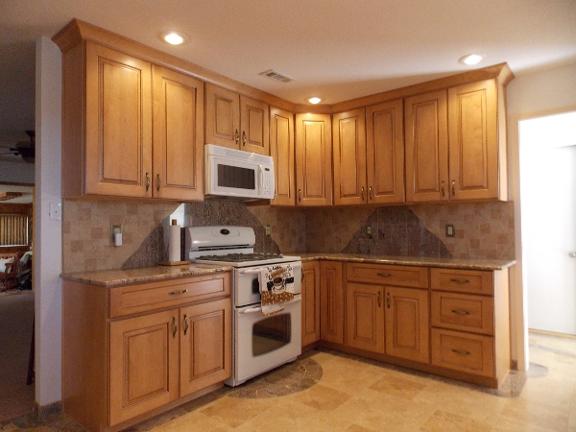 Be the first to write a review Ultra Form, Inc.