www.southtrailanimalhospital.vetsuite.com
(3)
(239) 481-3525
15472 S Tamiami Trl
Fort Myers, FL 33908
Sunday closed (show)
Monday: 8:00am - 8:30pm
Tuesday: 8:00am - 8:30pm
Wednesday: 8:00am - 8:30pm
Thursday: 8:00am - 8:30pm
Friday: 8:00am - 8:30pm
Saturday: 8:00am - 4:00pm
Sunday: closed (hide)
http://www.dexknows.com/business_profiles/south_trail_animal_hospital-b905176
Is this your business? Claim it now!
Serving your needs for over 30 years!
Hours:
MON

8:00am - 8:30pm

TUE

8:00am - 8:30pm

WED

8:00am - 8:30pm

THURS

8:00am - 8:30pm

FRI

8:00am - 8:30pm

SAT

8:00am - 4:00pm

SUN

closed
Description: Welcome to South Trail Animal Hospital!

Our professional and courteous staff seeks to give your pets the best medical, surgical and dental care available. Through responsible pet ownership, preventative healthcare and health-related education, we can all create a happier future for our precious pets.

We have many products that will surely make your pet happy:

Small Animal Services
* Acupuncture
* Diagnostic and Therapeutic Services
* Surgical Services
* Anesthesia
* Laser Therapy
* Radiology Services
* Electrocardiography Services
* Dentistry
* Laboratory
* Microchip
* Pharmacy
* Flea Control Programs
* Dietary Counseling
* Behavioral Counseling
* Boarding
* Bathing
* Ear Cleaner
* Heartworm Preventation
* Food
* Treats
* Nutritional Supplements
* And More

Large Animal Services
* Coggins Tests
* Pre-purchase examinations
* Equine Exams
* Swine Vaccinations Exams


We have over 30 years of experience in caring for animals, and are looking forward to meeting you and your cherished pet! Evening appointments available, walk-ins welcome!

Give us a call today!
Veterinary Hospitals near South Trail Animal Hospital
PHOTOS AND VIDEOS (2)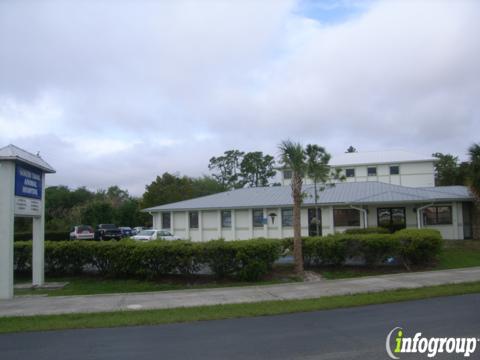 Emergency Service Facility-- NOT
by SunshineDaydreamer , 06/14/2009
To advertise as a "Local emergency hospital" is very deceiving as you are truly not an emergency hospital. You may accept pets in emergency situations as do all of the surrounding veterinarians in the area. The true "emergency clinics" in the area have veterinarians and trained technical staff that have been working on an "emergency" basis for years and have the emergency background needed to assess an emergency patient in a matter of seconds. That, in fact, can make the difference between life or death.
Dr. Cooke
by Becky , 04/12/2009
Recently, I brought my 8 year old Yorkie to see Dr. Cooke for a surgery to remove an obstruction. The "doctor" REFUSED to begin surgery until I had half of the money. My husband came immediately from work with the money and only then did they begin giving him fluids from being dehydrated! I was livid! Especially since I have been going there for 12 years. I lost my dog there that same day because of the LACK of care! Be careful bringing your pet there. To them, a pet is just a number...to me I lost my buddy...my little guy who always was with me... my precious little yorkie!
This was the LAST STRAW!
by Frustrated in Fort Myers , 05/25/2009
We have gone to South Trail for nearly 2 years. Recently I decided to purchase Revolution online and not through them. I had a prescription written and ordered my stuff. The online company contacted South Trail and asked for them to Fax a copy of the prescription so it would arrive faster to me, the client. South Trail REFUSED to fax my prescription to the company. I called an asked and the woman told me it would have just been easier for me to purchase the meds from South Trail. SO I said this has nothing to do with getting my pet the medicine he needs, this turned strictly into you lost business and are mad at us? She just kept saying we should have bought from them it would have been easier. South Trail turned it into a living hell, wouldn't release any information I needed to complete the order myself. We had to mail the script to the company and in the mean time (since it took 3 weeks longer on south trails end) my dog has FLEAS, I am pregnant and cant flea bomb the house