(1)
(407) 352-1607
6327 International Dr
Orlando, FL 32819
http://www.dexknows.com/business_profiles/shogun_restaurant-b122986
Is this your business? Claim it now!
Authentic Japanese Steakhouse on International Drive
Description: As an authentic Japanese Steak House we serve the freshest food cooked right in front of you to enjoy the unique Teppanyaki menu. Freshly grilled steak, seafood or chicken mixed with vegetables, fried rice or noodles. The healthiest way to cook your meals with showmanship and entertainment.

It is the perfect choice for any dining occasion, just the two of you, the whole family or large groups.

Come enjoy our atmosphere and menu so please call for your reservations now to reserve preferencial seating.
Additional Contact Information
Fax: (407) 996-5806
Toll Free: (800) 999-6327
Restaurants near Shogun Restaurant
PHOTOS AND VIDEOS (1)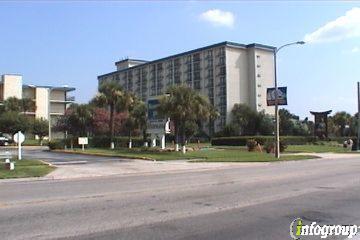 shogun
by 5 star , 11/07/2009
We usually always eat at your restaurant when we stay at Rodeway Hotel on International DR.tHIS TIME MY PRINTER IS DOWN AND i CAN'T PRINT OUT ANY COUPONS FOR DISCOUNT ON DINNER FOR TWO. PLEASE TELL US WE CAN STILL GET IF WE HAVE HOTEL RECEIPT.BETTY AND JOSEPH BELLEMAIL bettybell@windstream.netgive me a code or something if ok this.