(3)
(480) 946-9477
10900 N Scottsdale Rd, Ste 403
Scottsdale, AZ 85254
Saturday 9:00am - 12:00pm (show)
Monday: 9:00am - 5:30pm
Tuesday: 9:00am - 5:30pm
Wednesday: 9:00am - 5:30pm
Thursday: 9:00am - 5:30pm
Friday: 9:00am - 5:30pm
Saturday: 9:00am - 12:00pm
Sunday: -- (hide)
http://www.dexknows.com/business_profiles/scottsdale_professional_pharmacy-b585132
Is this your business? Claim it now!
We also specialize in hormone consulting.
Hours:
MON

9:00am - 5:30pm

TUE

9:00am - 5:30pm

WED

9:00am - 5:30pm

THURS

9:00am - 5:30pm

FRI

9:00am - 5:30pm

SAT

9:00am - 12:00pm

SUN

----
Description: Scottsdale Professional Pharmacy is the oldest pharmacy in Scottsdale and the only place to go for customized compounded medications. We specialize in creating medications that will work for each of our patients.

We can provide you with:


Compounding for natural hormone replacement in ALL dosage forms, including extended release capsules, transdermals, troches and sublinguals.

Providing different dosage forms for people who cannot take solid dosage forms. Offering non-preserved medications, discontinued medications and customized medications.

Re-flavoring medications.

Making customized veterinary medications for all kinds of animals.

We provide private label cosmeceuticals and special formulations for plastic surgeons and medical estheticians.

Our cosmoceuticals range anywhere from skin bleachers to the treatment aged and of sun damaged skin to hair re-growth and the safe and efficacious topical treatment of nail fungus.

We have worked with natural hormone replacement for men and women since 1989. We also specialize in hormone consulting.

Contact Scottsdale Professional Pharmacy today.
Pharmacies near Scottsdale Professional Pharmacy
PHOTOS AND VIDEOS (2)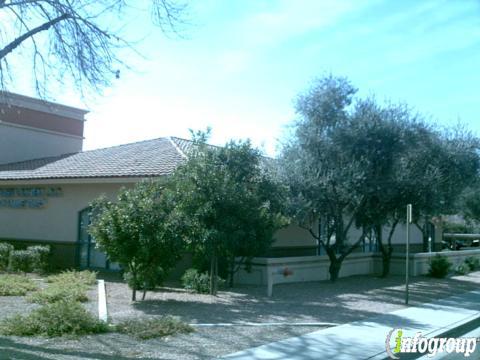 Amazing Pharmacy, Fantastic Service
by saintid , 11/27/2013
The employees and pharmacists here are beyond amazing. They consistenly exceed my expectations, always providing me my prescriptions when I need them and continually treating me with compassion and professionalism with every encounter. I would highly recommend this pharmacy to anyone who has regular or special compounding prescriptions!
Great Service!
by fitmama , 07/25/2013
I have been using Scottsdale Professional Pharmacy for a 3 years & I have never had a negative experience with them. They have always went out of their way to accommodate me through mail (I live 3 hours away from them). They are always friendly, professional & very helpful. I'm thankful we have a compounding pharmacy like them in AZ.
Very Disappointing
by localreview , 08/01/2012
Terrible customer service, manager was very rude to our staff. Will never use this company again!