Remember, the first lesson is free! Come on in and try it out!
9038 Marshall Court
Westminster, CO 80030
Wednesday 6:30pm - 9:00pm (show)
Monday: 6:30pm - 9:00pm
Tuesday: 9:00am - 10:30am
Wednesday: 6:30pm - 9:00pm
Thursday: 9:00am - 10:30am
Friday: 6:30pm - 9:00pm
Saturday: 8:00am - 11:30am
Sunday: closed (hide)
powered by
Hours:
MON

6:30pm - 9:00pm

TUE

9:00am - 10:30am

WED

6:30pm - 9:00pm

THURS

9:00am - 10:30am

FRI

6:30pm - 9:00pm

SAT

8:00am - 11:30am

SUN

closed
Description: Rocky Mountain Ki Society is a 501(c)3 federal non-profit organization. We offer instruction in Ki-Aikido and Ki Development.



Ki-Aikido is a traditional Japanese martial art. It is not practiced as a competitive sport. What is commonly called Ki-Aikido in the U.S.A. is called Shin Shin Toitsu Aikido in Japan. The English translation of Ki-Aikido literally means "the way of harmony with universal energy". Emphasizing harmony and grace of movement, Ki-Aikido is considered a non-aggressive art. Rather than responding to an opponent with force, a Ki-Aikido practicioner redirects an opponents' attacking energy into a pin or a roll. Rocky Mountain Ki Society is an officially authorized dojo through Ki No Kenkyukai headquarters in Japan.


* It is an enjoyable lifelong activity resulting in fitness, flexibility, stress reduction, and increased health and well-being.
It is a noncompetitive yet challenging activity; there are no winners or losers.
* It helps builds self-confidence and the ability to react appropriately in situations involving conflict and the need for self-defense.
* The dojo (or training hall) is a special place. While you are there, the outside world is left behind. It is a place to learn about yourself and how you interact with others: your expectations, fears, and reactions in challenging situations.
* It's fun!
Certification and Affiliations:
Certified
PHOTOS AND VIDEOS (1)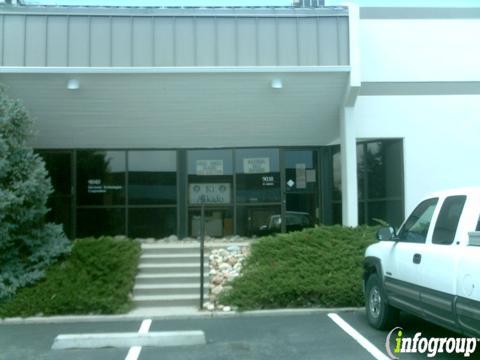 Be the first to write a review Rocky Mountain Ki Society-Aikido