Rock-n-Roll Realty 817 Stewart Ave, full time - full service Realtors
Owner Verified
817 Stewart Ave
Lewiston, ID 83501
Billboard - The latest coupons and news on this business!
What's New
The market is UP! Come see us for a Free Market Opinion of the value of your home~
Hours:
MON

24 Hours

TUE

24 Hours

WED

24 Hours

THURS

24 Hours

FRI

24 Hours

SAT

24 Hours

SUN

24 Hours
Description: Welcome to Rock-n-Roll Realty!

Rock-n-Roll Realty is a full service real estate agency in Lewiston, Idaho & Clarkston Washington. With over 29 years of proven results and quality service, our real estate agency offers our customers in Lewis-Clark Valley some of the finest service in the industry.

Our services include:

* Residential real estate
* Commercial real estate
* Real estate consulting
* Valuation of your home, land or property

Whether you are looking to buy or sell, Rock-n-Roll Realty offers an extensive array of resources available to help you with your real estate needs.

For buyers, we offer many online resources such as 3D virtual house tours, view 360 degree virtual tours of local listings and areas. We provide an extensive listing of all homes in the area; and mortgage calculators to help you plan and budget for your potential purchase. Many lenders to get you pre-qualified, a lender that fits your needs, buying power.

For sellers, we offer the same resources to get your home in front of as many potential buyers as possible. Our websites get thousands of hits per week and generates buyers from all over the world, providing a wealth of information about the area and the economy, as well as information on schools, medical, employment, recreation. Everything a buyer would want to know about the area, and everything you as a seller will need to know too!

Visit us online for more information concerning our real estate services and for information concerning relocation to Lewiston, Idaho, Clarkston, Wash. and surrounding areas.

Call us for more information! Stop by to say hi, we always have the coffee on! Our office is fun and full of spirit! Easy access, never is it difficult to find a place to park - so stop by!

Over 29 years of proven results and quality service.
Brands:
How does this benefit you?, In these days of merger madness and mind-numbing takeovers, we're bucking the trend ..., It is locally owned and proudly independent., Named Rock-n-Roll Realty, the catchy name is one of the most recognizable names in the world., Our Agents are handpicked for our team. Rock-n-Roll Realtors are ethical, intelligent, helpful professionals with superior communication and negotiation skills--in short, the kind of person you'll want on your team too., Our Reputation is our most valuable asset. We're known for taking care of the details, large and small, that ensure a successful transaction., Our Way of Doing Business is different. No out-of-state corporate headquarters determine our goals or standards. Our independence allows us to focus on what's best for our clients and to give you the personal attention you deserve., Rock-n-Roll Realty is who you know...and have known for the past 2 decades doing business in the Lewis-Clark Valley. Patty Luther is known as a 'trend setter' and her reputation is ' Simply the Best!', Selling the Valley. A Top Producer., We will earn your respect for the way we do business., With the power of the Internet and her hard work to get the NAR designations, our company generates buyer leads from all over the world., formally Patty was affiliated with Century-21, RE/MAX and Coldwell Banker Tomlinson Agency. After being Broker/Owner of RE/MAX of the Valley for 15 years she decided to go INDEPENDANT.
Languages Spoken:
Spanish
Products:
Condominiums, Foreclosed Properties, Townhomes, Mobile Homes, Land, Industrial Properties, Commercial Properties, Office Buildings, Income Property
Services:
Rental & Leasing, Manufactured Homes, Commercial Properties
Specialties:
Commercial Real Estate Agents, Foreclosures
PHOTOS AND VIDEOS (12)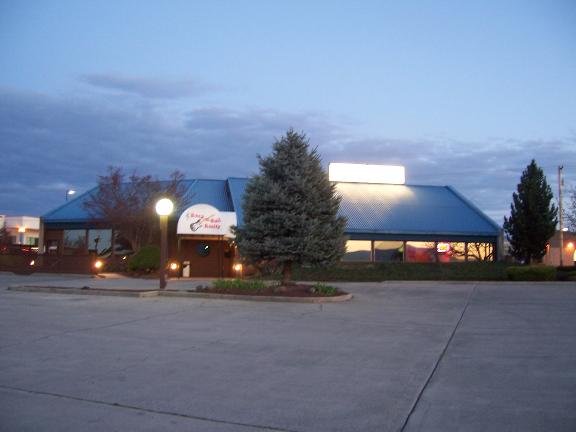 Be the first to write a review Rock-n-Roll Realty