Serving Northern Colorado and Southern Wyoming since 1973!
Owner Verified
2600 Canton Court Suite E
Fort Collins, CO 80525
Sunday closed (show)
Monday: 8:00am - 5:00pm
Tuesday: 8:00am - 5:00pm
Wednesday: 8:00am - 5:15pm
Thursday: 8:00am - 5:15pm
Friday: 8:00am - 5:00pm
Saturday: closed
Sunday: closed (hide)
powered by
Hours:
MON

8:00am - 5:00pm

TUE

8:00am - 5:00pm

WED

8:00am - 5:15pm

THURS

8:00am - 5:15pm

FRI

8:00am - 5:00pm

SAT

closed

SUN

closed
Description: Engineering copying (Digital Blueprints)
We are Northern Colorado's premier digital blueprint provider. We offer superior service and quality at a competitive price. Fast turn around is our trademark. For your convenience we offer delivery and pick-up. Our Oce TDS 800 Printers bring advanced digital technology and performance to the engineering copying and printing environment giving us high throughput to handle peak workloads.


Scanning
With Reprographics' 50" Ideal Color Scanner we can CONVERT your hard copy maps, renderings, and artwork into a digital file for storage, printing, or e-mailing. Whether it needs to be full color, b/w grayscale, or b/w bitmap, our ideal scanner is capable of 50" wide scans by any reasonable length. We can also scan mounted prints up to .6" thick.

Archiving
We can archive your spec books and prints to CD, DVD, or USB Hard Drive. Scanning old blueprints, vellums, and mylars into a electronic format has reached a point of necessity for companies both big and small. Combined with our 50" Ideal color scanner Reprographics also has 2 OCE TDS 800 scanners for fast black and white scanning. We can also scan your small format negatives and transparencies.


Large format color
Posters - Banners - Tradeshow graphics - Retail graphics - Presentations
We do bigger better! Our high res printers can print up to 60" wide by 100ft. This is achieved by utilizing our Hewlett Packard Printers and Poster Shop Ripping software to print photo quality prints for a variety of indoor and outdoor products on a variety of paper and vinyl substrates. We also offer finishing services for your prints. You can send us your files via CD/DVD, Email, or Upload via Web

Put your best foot forward with a professional finish!
Reprographics offers a full range of laminating & mounting services. These services are the last step in creating your professional image while protecting your project from the elements. These capabilities "finish" your project by prolonging their life and enhancing their visual impact.

Laminating
Enhance and protect your image with a single or double sided laminate solution. Choose from Gloss, Satin, Matte or Lexan finishes in thicknesses of 3mil, 5mil, or 15mil. Encapsulating will make your drawing or artwork waterproof and UV protected and you can clean the surface too.

Mounting
Our Mounting services allows you to present your drawings or art work in a professional setting. We can mount your prints to a variety of substrates. Black Gator Foam is the most popular choice. While it looks and feels like traditional foam board it is more rigid and durable.
Payment Methods:
Cash, Mastercard, Visa
Area Served:
Cheyenne, WY Metro;Fort Collins, CO Metro;Greeley, CO Metro;Laramie, WY Metro;Loveland, CO Metro
Products:
Name Tags & Place Cards, Brochures, Menus, Blueprints, Posters
Services:
Design Services, Copying & Duplicating, Imaging, Laminating, Commercial Printing, T-Shirt Printing
Specialties:
Commercial Printing, Industrial Printing
PHOTOS AND VIDEOS (2)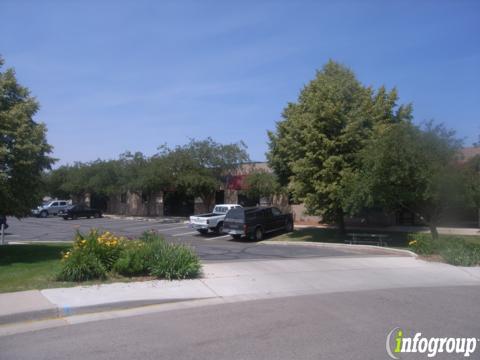 Be the first to write a review Reprographics Inc