(2)
(816) 741-4900
6304 NW Bell Rd
Kansas City, MO 64152
Sunday 10:00am - 8:00pm (show)
Monday: 7:00am - 6:00pm
Tuesday: 7:00am - 6:00pm
Wednesday: 7:00am - 6:00pm
Thursday: 7:00am - 6:00pm
Friday: 7:00am - 6:00pm
Saturday: 7:00am - 6:00pm
Sunday: 10:00am - 8:00pm (hide)
http://www.dexknows.com/business_profiles/platte_rental_and_supply-b65965
Is this your business? Claim it now!
Serving contractors, builders & home owners.
Hours:
MON

7:00am - 6:00pm

TUE

7:00am - 6:00pm

WED

7:00am - 6:00pm

THURS

7:00am - 6:00pm

FRI

7:00am - 6:00pm

SAT

7:00am - 6:00pm

SUN

10:00am - 8:00pm
Description: At Platte Rental & Supply, we rent out tools and equipment to contractors, builders, and home owners for all types of projects. From carpet cleaners to Bobcats, we've got what you need in the Parkville, Missouri area. There's no need to be under supplied or unprepared for any project you have envisioned.

We have a large selection of equipment from the following name brands:


U-Haul

Lawn-Boy

Toro

Stihl

We convenience you by providing delivery on all of our products, as well.

Call us today to learn more!
Tool Rental near Platte Rental & Supply
PHOTOS AND VIDEOS (1)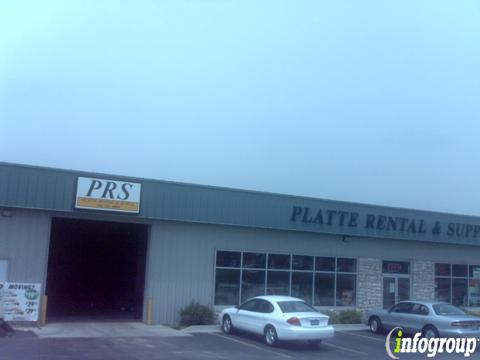 They are a good Co.
by JET , 08/28/2012
I rent U-Haul equip from time to time from the and have never had a problem. Always very professional and courteous as well as helpful.
Arrogant bag Ashley
by Joe , 08/26/2010
Very shady business ethics! Charges double rates after he tells you to bring it back anytime the next day and then says...oh well I meant 24 hrs, you should know that. Trailer was junk, complete joke of an establishment.