(3)
(253) 572-5498
1901 S Union Ave, Ste A250
Tacoma, WA 98405
Saturday 9:00am - 12:00pm (show)
Monday: 9:00am - 5:30pm
Tuesday: 9:00am - 5:30pm
Wednesday: 9:00am - 5:30pm
Thursday: 9:00am - 5:30pm
Friday: 9:00am - 5:30pm
Saturday: 9:00am - 12:00pm
Sunday: closed (hide)
http://www.dexknows.com/business_profiles/northwest_optical_vision_center-b310847
Is this your business? Claim it now!
Quality eyewear and service for the whole family.
Hours:
MON

9:00am - 5:30pm

TUE

9:00am - 5:30pm

WED

9:00am - 5:30pm

THURS

9:00am - 5:30pm

FRI

9:00am - 5:30pm

SAT

9:00am - 12:00pm

SUN

closed
Description: Welcome to Northwest Optical Vision Center.

Northwest Optical Vision Center is located in Tacoma, WA. Are you looking for a vision center that has everything you need, all in one place? At Northwest Optical, we have it all.

Our friendly, licensed opticians offer professional consultations to determine your optical needs. We discuss your options and help you find the right solutions to restore your vision to its full potential. We have all of the optical goods you need.

We specialize in:

* Glasses
* Sunglasses
* Contact lenses, fitting, and disposable dispensing
* Specialized glasses for computer, safety, and sport
* Fittings
* Prescriptions
* Consultations

We carry all of the frame brands that are known and trusted throughout the industry, including Cazal, Diva, Jaguar, Dana Buchman, Charmant, Maui Jim, Safilo, Seiko, Serengetti, Silhouette, Tura and more. In fact, we carry over 700 frames, so you can be sure to find the one that fits your style. We bill most insurance and accept major credit cards. Our friendly staff looks forward to serving you.

Call Northwest Optical Vision Center today for an appointment!

Come check our large selection of eye wear.
Optometrists near Northwest Optical Vision Center
PHOTOS AND VIDEOS (2)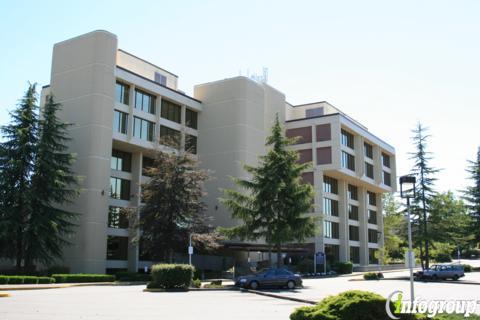 I love my new Drivewear Sunglasses
by Maddison , 07/29/2010
This is my third purchases from Sherrie. She always is willing to help pick out the perfect frame that fit. I purchased two pairs from her recently. I love my new progressive everyday pair and my new Driver wear polarized sunglasses. I will continue to go back to see Sherrie for her great customer service and knowledge of optical goods.
Best Optical in Tacoma
by Anne93 , 10/20/2008
Recently I bought two pairs of glasses from Sherrie at Northwest Optical. She picked out the perfect pair for me. I left with a beautiful pair of Silhouette glasses and a pair of Maui Jim Sunglasses. I have worn many pairs of glasses over the years and these are the best! I would recommend checking out Northwest Optical. They have great customer service and are very friendly.
Northwest Optical
by LINK , 10/20/2008
My wife and I have been a regular customers of Northwest Optical for years and found their knowledge of the products they carry, to be exceptional. The entire staff has always been extreamly helpful, friendly and courteous. I have found they always make suggestions as to what would best meet my needs, while picking out frames and lenses. Northwest Optical gives everyone the best quality and service for all vision requirements. I recomend this business to all my friends, and rate them as #1 for quality, value and service.