http://www.ncpedsassociates.com
(3)
(252) 492-9565
451 Ruin Creek Rd, Ste 101
Henderson, NC 27536
Wednesday 8:00am - 5:00pm (show)
Monday: 8:00am - 5:00pm
Tuesday: 8:00am - 5:00pm
Wednesday: 8:00am - 5:00pm
Thursday: 8:00am - 5:00pm
Friday: 8:00am - 5:00pm
Saturday: 9:00am - 1:00pm
Sunday: -- (hide)
http://www.dexknows.com/business_profiles/north_carolina_pediatric_associate-b2093890
Is this your business? Claim it now!
" Excellence in Health Care From Birth To Age 21 Since 1982"
Hours:
MON

8:00am - 5:00pm

TUE

8:00am - 5:00pm

WED

8:00am - 5:00pm

THURS

8:00am - 5:00pm

FRI

8:00am - 5:00pm

SAT

9:00am - 1:00pm

SUN

----
Description: North Carolina Pediatric Associates, formerly known as Henderson Pediatric Center, has been serving the community of Henderson, North Carolina since 1982. Our experienced, warm and friendly doctors provide excellent primary, acute and chronic pediatric care in a safe, caring environment. We have dedicated ourselves to providing your child with continuous health care, so that they can maintain health and happiness from infancy to adulthood.

North Carolina Pediatric Associates provides the following services:


Thorough diagnosis and examination

Open communication

Complete treatment plans personalized for your child

Flexible appointment scheduling

Extensive number of pediatric therapies available

On-site laboratory services for fast results

Thoughtful follow-up care for patients

Se Habla Espa¿ol

North Carolina Pediatric Associates is committed to serving our community and helping you and your growing family. Our doctors and nurses are looking forward to welcoming you to our practice.

Call North Carolina Pediatric Associates today to schedule your child's appointment!
Pediatricians near North Carolina Pediatric Associate
PHOTOS AND VIDEOS (2)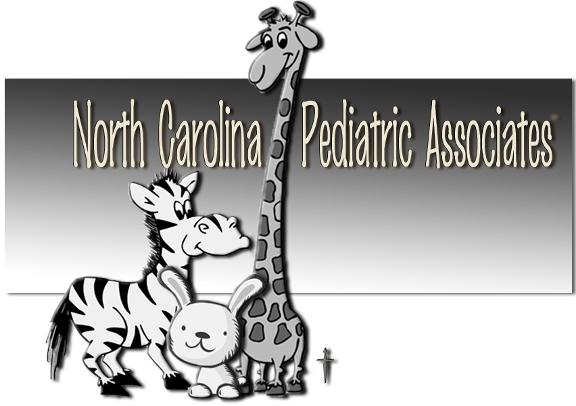 Obesity Clinic
by Carter2 , 04/30/2014
My daughter and I participated in a new program at NCPA. We were so happy that this company makes alot of effort to make sure we have access to services in our town. My daughter enjoyed the two doctors and the nursing staff. We enjoyed the nutrition and fitness classes. I hope they will continue working with kids with ideas like this. My daughter did not lose weight but we both understand why and how we can work over time to improve her weight. Thank you NC Peds!
Loved Meeting Allison!
by Carey Thompson , 03/28/2011
Loved Allison Hayhurst...she is an excellent provider and really interacts with my children. They love coming to see her and I love the flexibility of being able to follow the provider I love to other offices in the practice.
Excellent care
by Tanya Carter , 03/28/2011
I visited NC Pediatrics after visiting several other caregivers in the area and found the front staff and nurses to be very friendly. There is definitely something to be said about people who choose to work with kids. Unlike a family medicine doctor, our visit was geared towards my child and the atmosphere and staff allowed me to ask questions and helped me to feel like I was a person (not an appointment). I moved here from the midwest and fully intend to share my experience at NC Pediatrics with other moms looking for knowledgable staff and doctors.Thank you!