Owner Verified
10400 Academy Rd NE, Ste 350
Albuquerque, NM 87111
Wednesday 8:00am - 5:00pm (show)
Monday: 8:00am - 5:00pm
Tuesday: 8:00am - 5:00pm
Wednesday: 8:00am - 5:00pm
Thursday: 8:00am - 5:00pm
Friday: 8:00am - 5:00pm
Saturday: closed
Sunday: closed (hide)
Additional times available by appointment
powered by
Billboard - The latest coupons and news on this business!
What's New
We now offer personal injury services.
Hours:
MON

8:00am - 5:00pm

TUE

8:00am - 5:00pm

WED

8:00am - 5:00pm

THURS

8:00am - 5:00pm

FRI

8:00am - 5:00pm

SAT

closed

SUN

closed
Additional times available by appointment
Description: Giddens, Gatton & Jacobus, P.C. is dedicated to providing our clients with the highest level of legal expertise under firm ethical standards. Debtors and creditors rely on us for bankruptcy cases in the state of New Mexico. We have experience representing banks, including agricultural and commercial lenders. We have a thorough understanding of loan documentation, collections, foreclosures, and related issues. Our personal injury lawyers will always fight for your rights. We are also familiar with many of the nuances of employment law. You can also trust our expertise in business and real estate matters.

Our founder George ?Dave? Giddens started this firm under the principle of combining expert knowledge with compassionate service. Mr. Giddens has received numerous awards in bankruptcy law. Our other attorneys are equally primed for the task. If you have a crisis in your life or business, we are here to lend you a helping hand. Your first consultation is always free.
Payment Methods:
Discover, MasterCard, VISA, Debit Cards, Personal Checks, Cash
Services:
Litigation, Mortgage Law, Contracts, Asset Protection, Foreclosure Attorneys, Construction Law, Personal Injury Attorneys, Construction Accidents, Workers Compensation Attorneys, Vehicle Accident Attorneys, Accident Attorneys, Slip & Fall Injuries, Wrongful Death Attorneys, Property Damage, Business Litigation, Mediation Attorneys, Non-Compete Agreements, Incorporations, Mergers & Acquisitions, Corporate Partnerships, Chapter 12 Bankruptcies, Chapter 13 Bankruptcies, Chapter 7 Bankruptcies, Business Bankruptcy Attorneys, Bankruptcy Litigation, Chapter 11 Bankruptcies, Consumer Bankruptcy
PHOTOS AND VIDEOS (8)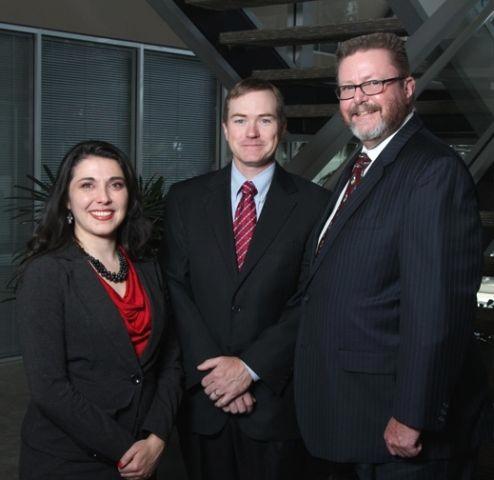 Be the first to write a review Giddens, Gatton & Jacobus PC