Providing quality end-of-life care since 1987.
Owner Verified
2150 Nc Highway 65
Reidsville, NC 27320
Hours:
MON

8:00am - 5:00pm

TUE

8:00am - 5:00pm

WED

8:00am - 5:00pm

THURS

8:00am - 5:00pm

FRI

8:00am - 4:00pm

SAT

closed

SUN

closed
Description: Hospice of Rockingham County, Inc. has been proudly serving terminally ill patients and their families in and around Rockingham County, NC for more than 27 years. Founded in 1987, we have grown tremendously, having served over 7,500 patients but our primary focus is, and always will be, to provide end-of-life care to patients with life-limiting illnesses and support for their families.

Our services include:


Experienced medical care

24-hour on-call support

Emotional, social, and spiritual support for patient and family

Medical equipment and supplies related to terminal diagnosis

Trained volunteers

Bereavement support

Hospice of Rockingham County most often provides care in a patient's home, but we can provide care wherever "home" may be: assisted-living facilities, nursing homes, retirement homes, or group homes. We also provide care in our own state-of-the-art inpatient facility. Opened in 2007, this is the only facility of its kind in Rockingham County. Offering five inpatient beds and three residential beds, the Hospice Home is a warm, inviting, and peaceful option when caring for a patient at home is no longer possible. Its central location in the county means less travel time for the caregiver and more time to spend with their loved one.

Hospice of Rockingham County's staff is comprised of compassionate individuals who have more than 240 years' collective experience providing end-of-life care and who choose to live and work in this area to care for those who are their friends and neighbors. This leads to expedient response times, especially when after-hours issues arise. Families usually receive a phone call within 10 minutes of contacting our answering service; if a home visit is needed, on-call staff typically arrive within an hour of being contacted.

In addition to end-of-life care, we offer our Supportive Care Program for individuals not medically appropriate for hospice care or for those who are appropriate but emotionally may not be ready for hospice care. Supportive Care provides support, education, and outreach but does not offer hands-on care and is not a billable service and therefore does not prevent participants from seeking any sort of aggressive therapies.

Hospice of Rockingham County also serves as a grief and bereavement resource for Rockingham County and the surrounding area. Our grief and bereavement services are available at no charge to anyone needing extra support after a loss, regardless of any prior connection to hospice.

Hospice care is covered by Medicare, Medicaid, and private insurance; We are also contracted with BlueCross/BlueShield, United Healthcare, MedCost, & Cigna. If a patient has no insurance coverage or resources to pay on a sliding fee scale, we are very proud to be able to say we have never turned away a patient who needed our care.

Call today to speak to a Hospice representative to learn more about how hospice and end-of-life care would benefit you or a family member, to arrange a tour of our Hospice Home, or to schedule an educational program for your civic or church group.

When caring matters most, call Hospice of Rockingham County.
Services:
Hospice Counseling, Grief Counseling, Support Groups, Preventive Care, Adult Care
Additional Contact Information
Fax: (336) 427-9030
PHOTOS AND VIDEOS (7)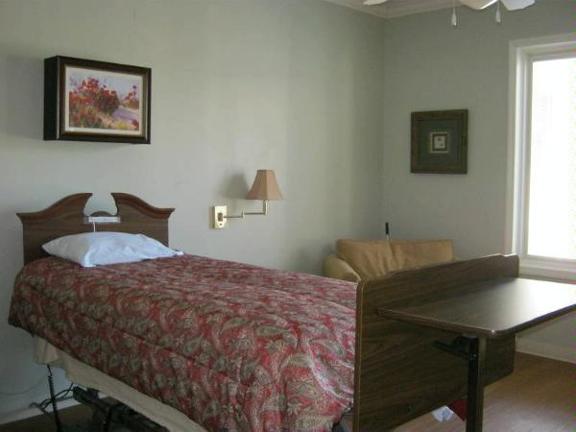 Be the first to write a review Hospice Of Rockingham County