(1)
(253) 395-3800
6329 S 212th St
Kent, WA 98032
OPEN NOW
Thursday (show)
Monday: 24 Hours
Tuesday: 24 Hours
Wednesday: 24 Hours
Thursday: 24 Hours
Friday: 24 Hours
Saturday: 24 Hours
Sunday: 24 Hours (hide)
http://www.dexknows.com/business_profiles/hawthorn_suites-b1003514
Is this your business? Claim it now!
Hours:
MON

24 Hours

TUE

24 Hours

WED

24 Hours

THURS

24 Hours

FRI

24 Hours

SAT

24 Hours

SUN

24 Hours
Description:
Located 4.5 miles from Seattle International Airport and 17 miles from downtown Seattle. The hotel offers high speed Internet access. This three-story multi unit property features studio suites (600 sf) town house suites (800sf). The suites offer fully equipped kitchen with a two burner cook top microwave dishwasher refrigerator and all the pots pans dishes and utensils you might need. We offer a complimentary hot breakfast buffet including eggs bacon/sausage fresh fruit cereals hot coffee and more. We also offer a complimentary evening reception Monday through Thursday with the Wednesday offering to provide your evening meal. Additional complimentary on site amenities includes an exercise room outdoor pool & spa tennis courts and free parking. Conveniently located near Boeing I.S.D.S. (.25 ml) Flight Safety/Alteon (4 ml) Boeing Cust. Train Fac. (.25ml) Federal Aviation Administration (4ml) Home Depot Training Center (2 ml) Magnolia HiFi (1 ml) Wire Dynamics (1.5 ml) CenterPoint Corp. Park (.5 ml) and Pacific Gateway Corp. Park (.25 ml). Local attractions including Southcenter Mall (4 ml) Weyerhaeuser Aquatic Center (12 ml) and Key Arena (17 ml) all make this a great location.
Additional Contact Information
Fax: (253) 395-3022
Toll Free: (800) 337-0202
Hotels near Hawthorn Suites
PHOTOS AND VIDEOS (2)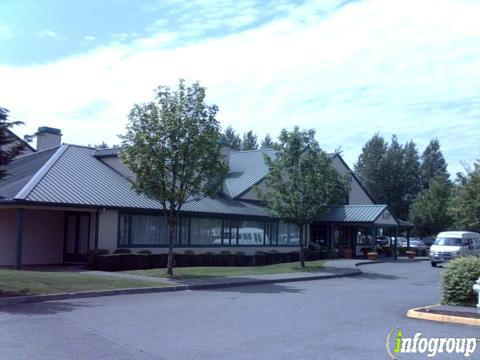 Property was quite large, yet cozy
by Jacuzzi Guy , 11/02/2009
I found the staff to be very attentive and willing to go that extra mile for every guest. However, the rooms could be a little cleaner. I found the jacuzzi needed to have the jets cleaned of the hair that was clogging the intakes. I cleaned them myself, instead of asking for service, no one was available to do this when I wanted to relax after a long day of meetings, it was after 22:00 hours and most of the staff was off property. The bed was very comfortable, the TV was an older 21". Hard to see and hear in bed, sorry for the people upstairs. I will give it 2.75 out of 5 stars. The breakfast was very good and dinners not to be missed. The fish was outstanding, really! I am from New England and South Florida, I know good seafood, the chef fried it nice and crispy!The lighting in the room was fair to fair. The rooms seen around property were much brighter.