Here to Assist You With All Your Legal Needs.
Owner Verified
101 S Benton St #201
Woodstock, IL 60098
Billboard - The latest coupons and news on this business!
What's New
Your local, trusted attorneys for Criminal Defense, Divorce and Family Law.
Hours:
MON

24 Hours

TUE

24 Hours

WED

24 Hours

THURS

24 Hours

FRI

24 Hours

SAT

24 Hours

SUN

24 Hours
Description: Gummerson Rausch Wand Lee Wombacher, LLC, is ready to assist you with all your legal needs. As a general practice firm, located in Woodstock, IL, we are a full menu of legal services. Since 2004, our professionals have worked to demonstrate a commitment to our clients while maintaining an excellent reputation. Come to us when you seek effective, efficient, prompt legal counsel. Cumulatively, our attorneys have handled thousands of cases and conducted hundreds of trials-we have experience upon which you can rely.

Come to us for a variety of legal services, including:


Civil litigation and corporate transactions

Criminal defense and estate planning

Family law and domestic relations

Medical malpractice, wrongful death and personal injury

Real estate transactions and zoning

Wills, trusts and estate planning

Our past cases include felonies, misdemeanors, DUIs and more. We have a professional team ready to guide you through all aspects of the divorce process, including custody and child support issues. Our service extends into the realm of contracts, negotiations and closings as well. Our cases regularly take us our of McHenry County and into Lake, Kane, Winnebago and Boone Counties.

Call Gummerson Rausch Wand Lee Wombacher today for all your legal needs.
Payment Methods:
American Express, Bank Checks, Cash, Debit Cards, Discover, Mastercard, Personal Checks, Visa
Area Served:
Far North Suburbs Chicago, IL Metro;Island Lake;McHenry Countywide, IL Metro
Languages Spoken:
spanish
Services:
Domestic Violence, Child Abuse Investigations, Child Support, Adoptions, Prenuptial & Postnuptial Agreements, Civil Litigation, Felonies, Traffic Violations, Homicide, Juvenile Offenders, Drunk Driving, Drugs & Narcotics Offenses, Theft, Burglary, & Robbery, Assault & Battery, Misdemeanors, Criminal Appeals, Paternity Law, Visitation, Business Crimes Attorneys, Custody Attorneys, Marital Law, Sex Crime Defense Attorneys, Spousal Support, Divorce Attorneys, Juvenile Law
Specialties:
Personal Injury
PHOTOS AND VIDEOS (12)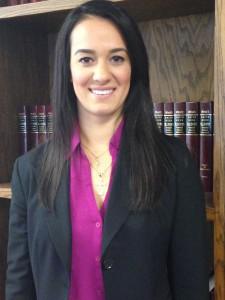 Be the first to write a review Gummerson Rausch Wand Lee Wombacher, LLC