Three Generations Of Auto Repair Experience, Since 1946.
Owner Verified
1000 w. US Hwy 30
Schererville, IN 46375
OPEN NOW
Friday 8:00am - 5:45pm (show)
Monday: 8:00am - 5:45pm
Tuesday: 8:00am - 5:45pm
Wednesday: 8:00am - 5:45pm
Thursday: 8:00am - 5:45pm
Friday: 8:00am - 5:45pm
Saturday: 8:00am - 2:45pm
Sunday: closed (hide)
powered by
Hours:
MON

8:00am - 5:45pm

TUE

8:00am - 5:45pm

WED

8:00am - 5:45pm

THURS

8:00am - 5:45pm

FRI

8:00am - 5:45pm

SAT

8:00am - 2:45pm

SUN

closed
Description: Your car is vital to your everyday life. Entrust the care and maintenance of this to the service shop with over 60 years of experience repairing northwest Indiana's automobiles. Grimmer's Service Inc in Schererville has a team of master mechanics that will expertly and quickly handle your car's problems.

Our services include:


Brakes

Oil changes

New tires and rotation

Exhaust systems

Mufflers

Though we handle most areas of auto repair and service, our specialty is brake work. We can handle ceramic brakes and semi-metallics. Well-maintained brakes are a life-saving necessity, so come to us to make sure they're handled right.

3 generations since 1945
Payment Methods:
American Express, Bank Checks, Cash, Debit Cards, Diners Club, Discover, Mastercard, Personal Checks, Visa
Area Served:
Northwest Indiana Metro;Schererville
Minority/Female Owned:
Locally Owned
Brands:
Bridgestone, Firestone, Goodyear, Kelly
Products:
Brake Pads, Snow Tires, All Season Tires, ATV Tires, Commercial Tires, Off Road Tires, Truck Tires
Services:
Brake Service & Repair, Engine Service & Repair, Inspections, Oil & Lube, Radiator Service & Repair, Suspension Service & Repair, Tire Repair, Tire Mounting, Wheel Balancing, Tire Rotation, Muffler Repair, Muffler Repair, Auto Air Conditioning Repair, Auto Repair, Brake Installation, Brake Repair, Brake Repair, Brake Service, Brake Service, Catalytic Converter Repair, Disc Brake Repair, Exhaust System Repair, Exhaust System Repair, Shock Absorber Repair, Tire Installation, Tire Maintenance
Additional Contact Information
Fax: (219) 322-4181
PHOTOS AND VIDEOS (2)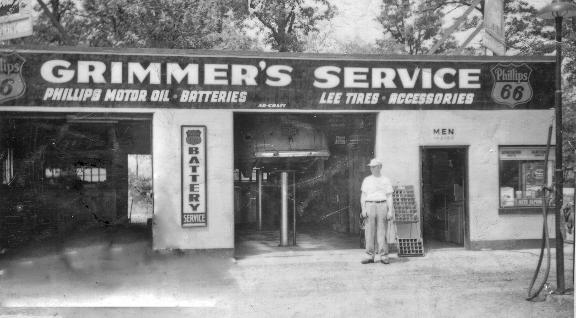 Be the first to write a review Grimmers Service, Inc.