Modern Solutions, Classic Values.
Owner Verified
18 Lockridge Ln
Fishersville, VA 22939
Description: Glass Innovations, Inc. is located in Fishersville, VA, and we are committed to providing truly unique, handcrafted glass products for commercial and residential use. We serve all of central Virginia, and our specialty is to alter plate glass and create custom designs using a variety of methods. With 14,000 stock designs, complete custom designing and photographic imaging capabilities, we can create exactly what you're looking for.

Services we offer include:


Custom shower design

Shower doors and enclosures

Glass handrails

Heavy glass divider walls and partitions

Architectural glass

Heavy glass countertops

Glass vanities

Eco-friendly recycled glass options

The possibilities don't end there. Imagine back splashes, room dividers, wall coverings, vanity tops, desks, tables, and so much more. We enjoy the challenge of unique projects and we will work with you to get the custom design you want for a reasonable price.

Call Glass Innovations, Inc. to start exploring your options today.
Payment Methods:
American Express, Bank Checks, Cash, Debit Cards, Discover, Gift Cards and Certificates, Insurance Accepted, Mastercard, PayPal, Personal Checks, Visa
Area Served:
Augusta County, VA;Charlottesville, VA Metro;Harrisonburg, VA Metro;Lexington, VA Metro;Rockingham County, VA;Waynesboro
Minority/Female Owned:
Locally Owned
Products:
Glass, Mirrors, Doors, Custom Doors, Beveled Glass, Tempered Glass, Exterior Doors, Folding Doors, French Doors, Glass Doors, Shower Doors, Commercial Glass, Glass Countertops, Bathroom Countertops, Construction Glass, Glass Supplies, Home Glass, Industrial Glass, Commercial Doors, Decorative Glass, Security Glass
Services:
Installation, Door Repair, Countertops, Custom Countertops, Kitchen Countertops, Countertop Installation, Glaziers
Specialities:
Commercial Doors, Commercial Glass, Frameless Shower Doors, Glass Shelving, Home Glass, Industrial Glass
PHOTOS AND VIDEOS (3)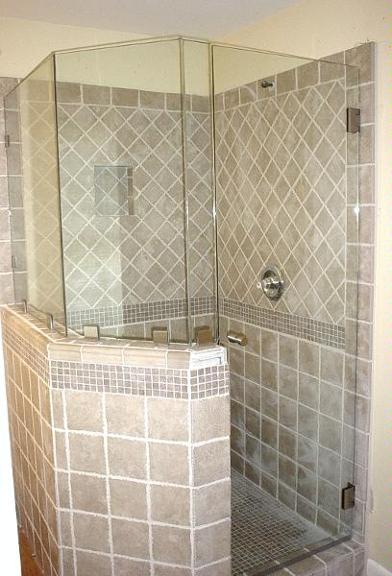 Be the first to write a review Glass Innovations Inc.