(2)
(303) 442-4386
4800 28th St
Boulder, CO 80301
Saturday 10:00am - 7:00pm (show)
Monday: 10:00am - 7:00pm
Tuesday: 10:00am - 7:00pm
Wednesday: 10:00am - 7:00pm
Thursday: 10:00am - 7:00pm
Friday: 10:00am - 7:00pm
Saturday: 10:00am - 7:00pm
Sunday: 10:00am - 7:00pm (hide)
http://www.dexknows.com/business_profiles/gateway_park_fun_center-b489820
Is this your business? Claim it now!
Boulder's Oasis of Fun! Go-Karts, Games, Mini Golf, & More!
Hours:
MON

10:00am - 7:00pm

TUE

10:00am - 7:00pm

WED

10:00am - 7:00pm

THURS

10:00am - 7:00pm

FRI

10:00am - 7:00pm

SAT

10:00am - 7:00pm

SUN

10:00am - 7:00pm
Description:
Gateway Park Fun Center is Boulder, Colorado's only indoor/outdoor family fun center.Nestled at the foothills of the Rocky Mountains on the main road to Estes Park, Gateway Park fun Center offers fun for all ages!
Arcades near Gateway Park Fun Center
PHOTOS AND VIDEOS (2)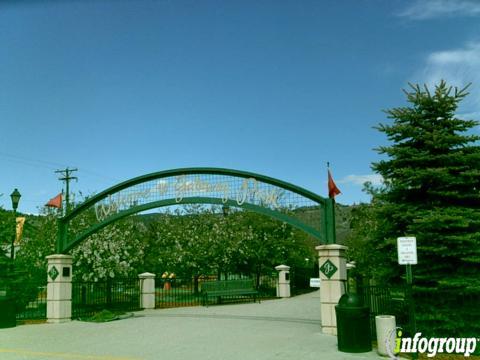 Beautiful grounds,lots to do
by KittyKat , 08/10/2009
There is a lot of things to do here. The grounds are what catches your eye when you drive by. Tall trees and green landscaping. The inside is a bit old fashioned, but clean. The prices are reasonable. They can cater food in for private parties; but I've never used the service. It is located at the furthest north end of Boulder ('the town'), so you dont have to fight city traffic. I believe they are only open in the summer; or have limited hours off season.
Oasis of fun
by Business Evaluators , 02/14/2008
Fun