(1)
(303) 346-1906
695 S Colorado Blvd
Denver, CO 80246
Sunday (show)
Monday: 8:00am - 5:00pm
Tuesday: 8:00am - 5:00pm
Wednesday: 8:00am - 5:00pm
Thursday: 8:00am - 5:00pm
Friday: 8:00am - 3:00pm
Saturday: --
Sunday: -- (hide)
http://www.dexknows.com/business_profiles/creative_technology_prosthetics_and_orth-b649427
Is this your business? Claim it now!
Live your life to the fullest. Denver's premiere prosthetic & orthotic provider.
Hours:
MON

8:00am - 5:00pm

TUE

8:00am - 5:00pm

WED

8:00am - 5:00pm

THURS

8:00am - 5:00pm

FRI

8:00am - 3:00pm

SAT

----

SUN

----
Description: Creative Technology Prosthetics & Orthotics LLC,with locations in Denver and Westminster, provides full-service, high-quality prosthetic and orthotic devices for the metro and surrounding areas. We can help you regain a life filled with comfort and the ability to perform activities of daily living with returned physical mobility.

Our products include:


Prosthetic limbs

Back and knee braces

Foot/ankle braces and orthotics

Foot orthotics

Knee braces

Cervical collars

Spinal bracing

Pediatric orthotics and prosthetics

CTPO serves patients of all ages, from children to adults. Our professionals take their knowledge and experience to carefully craft prosthetic and orthotic devices that have the perfect fit, function and form for each individual patient.

We work with many insurance companies, so please call us today to schedule an appointment with our experienced, trusted staff.
Prosthetics near Creative Technology Prosthetics And Orth
PHOTOS AND VIDEOS (2)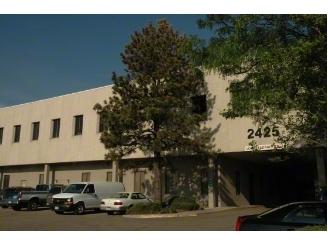 Best one yet
by Daughter , 12/15/2010
Creative Technology is the best prosthetic clinic yet. My father has been an amputee for over ten years. We have tried a number of prosthetic clinics that have tried to help him. Christian was the first prosthetist to be able to make my father a comfortable prosthesis! I wish we would have found him sooner. My Dad recently passed, but I am glad he was able to walk well for the time he had left.
View all reviews for Creative Technology Prosthetics And Orth