Serving Chicagoland since 1933.
Owner Verified
2151 N Pulaski
Chicago, IL 60639
Tuesday (show)
Monday: --
Tuesday: --
Wednesday: --
Thursday: --
Friday: --
Saturday: --
Sunday: closed (hide)
powered by
Hours:
MON

----

TUE

----

WED

----

THURS

----

FRI

----

SAT

----

SUN

closed
Description: Crawford Material Company, a family owned and operated company, has been supplying building materials at the same location since 1933. Our experienced and knowledgeable staff understands the importance of providing a quality product in a timely and courteous manner.

Crawford Material Company's installation division provides our customers with free estimates on glass block, paving brick, landscape stone or Cultured Stone¿ projects.

Crawford Material Company's website allows architects, contractors, and homeowners the opportunity to view our product lines, locate our company, or contact us. Our website also offers links to many of our supplier's websites, providing our customers with further information about the products we carry.
Payment Methods:
American Express, Cash, Discover, Mastercard, Personal Checks, Visa
Area Served:
Chicago;Chicago and Near Vicinity, IL Metro;Far North Suburbs Chicago, IL Metro;Glenview;Near West Suburbs Chicago, IL Metro;North Shore Suburbs Chicago, IL Metro;Northwest Suburbs Chicago, IL Metro;Park Ridge;South Suburbs Chicago, IL Metro;West Suburbs Chicago, IL Metro
Minority/Female Owned:
Locally Owned
Brands:
Brickcraft Brick, Buechel Stone, Continental Cast Stone, Crick Levels, Cultured Stone, Decorative Chimney/ Face Brick/ Tops/ Roof Coping/ Common Brick/ Tools/ Flue Liners/ Sewer Pipe/ Landscape Stone, Diamond Blades, Diedrich Technologies, Glen Gery Brick, Hydrozo, Sakrete, Unilock Paving Brick
Languages Spoken:
Spanish, English
Certification and Affiliations:
Insured
Products:
Brick, Cement, Concrete, Glass, Glass, Glass Blocks, Glass Blocks, Gravel, Limestone, Natural Stone, Pavers, Concrete Blocks, Crushed Stone, Sand, Waterproofing Materials, Concrete Forms, Commercial Glass, Face Brick, Concrete Bricks, Home Glass, Industrial Glass, Bricklaying Equipment, Commercial Building Supply, Construction Adhesives, Industrial Building Supply, Wholesale Brick, Wholesale Building Supplies, Wholesale Glass, Concrete Additives, Concrete Aggregates, Concrete Coatings, Concrete Reinforcements, Cast Stone, River Rock, Fire Brick
Services:
Glass Repair, Commercial Masonry, Commercial Paving, Industrial Masonry, Industrial Paving, Masonry Installation, Stone Paving
Specialties:
Commercial Building Supply, Commercial Glass, Commercial Stone, Cultured Stone, Driveway Paving Brick, Glass Block, Home Glass, Industrial Building Supply, Industrial Glass, Industrial Stone, Patio Paving Brick, Residential Building Supply, Residential Stone, Sidewalk Paving Brick
Additional Contact Information
Fax: (773) 252-5195
PHOTOS AND VIDEOS (4)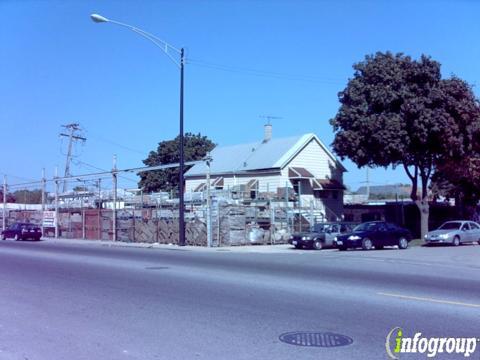 Be the first to write a review Crawford Material Co