No Job Is Too Large Or Too Small.
Owner Verified
4195 Douglas Fir Dr
Hood River, OR 97031
Saturday closed (show)
Monday: 6:00am - 5:00pm
Tuesday: 6:00am - 5:00pm
Wednesday: 6:00am - 5:00pm
Thursday: 6:00am - 5:00pm
Friday: 6:00am - 5:00pm
Saturday: closed
Sunday: closed (hide)
powered by
Billboard - The latest coupons and news on this business!
What's New
Call us if you need chipping services.
Hours:
MON

6:00am - 5:00pm

TUE

6:00am - 5:00pm

WED

6:00am - 5:00pm

THURS

6:00am - 5:00pm

FRI

6:00am - 5:00pm

SAT

closed

SUN

closed
Description: Since 1992, Columbia Tree Service has been serving Hood River, OR and the Columbia River Gorge area. Whether it's trimming your large specimen trees or simply trimming a hedge, we have the tools and the knowledge to do the job right the first time. Columbia Tree follows the ISA guidelines for tree trimming, so you never have to worry about your trees being mispruned. Hazard trees over your house? We have a fleet of aerial trucks and climbers to get your job done safely.

Locally owned, we are licensed, bonded and insured. Our tree professionals can answer any technical questions or concerns you have regarding your tree care.

Our services include:


Tree trimming and removal

Brush chipping

Ornamental pruning and trimming

Large stump removal and grinding

Lot and view clearing

Cabling and bracing

Crown reduction

Shrub and hedge trimming

We also provide storm and emergency services, as well as arborist reports. At Columbia Tree Service, our work ethic and clean-up services are top notch. We take pride in our work and making sure our customers are happy.

If you just need some chipping, give us a call. We have two large chippers capable of chipping a 15" log.

Call Columbia Tree Service today for your free estimate!
Payment Methods:
Discover, MasterCard, VISA, Personal Checks, Cash
Services:
Estimates, Fertilization, Bracing & Cabling, Lot Clearing, Tree Removal, Restoration, Stump Grinding, Landscape Maintenance, Commercial Landscaping, Landscape Installation, Stump Removal
Specialties:
Arborists, Root Barriers, Tree Cable, Tree Damage, Tree Diseases, Tree Fertilizing, Tree Pest Control, Tree Storm Damage
PHOTOS AND VIDEOS (6)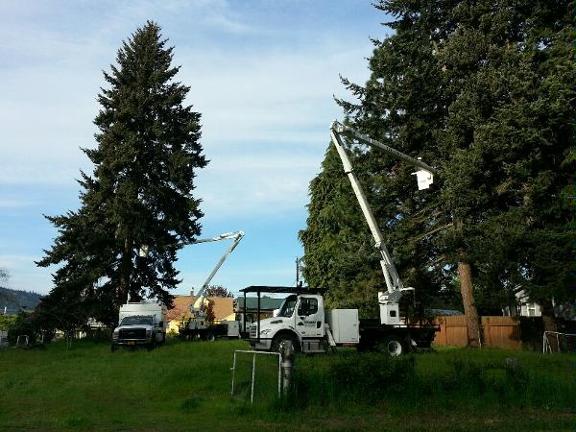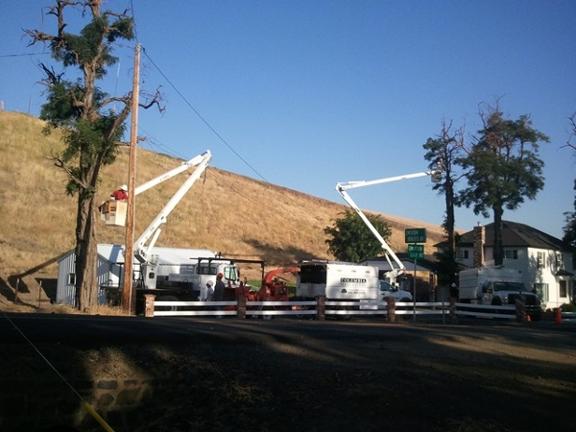 Be the first to write a review Columbia Tree Service