(2)
(520) 797-7177
8700 N Oracle Rd
Tucson, AZ 85704
OPEN NOW
Tuesday 9:00am - 6:00pm (show)
Monday: 9:00am - 6:00pm
Tuesday: 9:00am - 6:00pm
Wednesday: 9:00am - 6:00pm
Thursday: 9:00am - 6:00pm
Friday: 9:00am - 6:00pm
Saturday: 10:00am - 4:00pm
Sunday: closed (hide)
http://www.dexknows.com/business_profiles/cathey_s_sewing_and_vacuum-b1719052
Is this your business? Claim it now!
Your Dirt Is Our Business, Sew Is Your Sewing.
Hours:
MON

9:00am - 6:00pm

TUE

9:00am - 6:00pm

WED

9:00am - 6:00pm

THURS

9:00am - 6:00pm

FRI

9:00am - 6:00pm

SAT

10:00am - 4:00pm

SUN

closed
Description: Cathey's Sewing & Vacuum serves Tucson, AZ with vacuum and sewing machine sales and service. We are committed to providing exceptional customer service as well as repair and maintenance that you can depend on. We feature some of the top brands of sewing and carpet care and offer repair service on any brand.

We know sewing, and our friendly staff is happy to help you select the machine that best fits your needs. We also offer classes for every skill level that cover a wide range of sewing topics and projects.

We carry a variety of sewing machines including:


Sewing machines

Sergers

Quilting machines

Embroidery machines

We also offer central vacuum systems installed in your home. Installing a central vacuum system is easier and quicker than you may think and can actually save you money. Ask us how a central vacuum system can make cleaning your home easier and more efficient.

We offer free estimates on all services.

Call Cathey's Sewing & Vacuum now for service or a new machine.
Additional Contact Information
Fax: (520) 797-7177
Cleaning Equipment and Supplies near Cathey's Sewing & Vacuum
PHOTOS AND VIDEOS (2)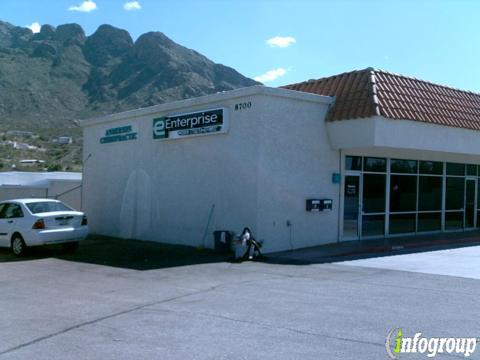 EXCELLENT EXPERIANCE
by HENRY , 10/27/2014
WOW THE STAFF HERE IS SO VERY KNOWLEDGABLE AND HELPFUL, REALLY MAKES YOU FEEL LIKE THEY CARE ABOUT YOU MORE THAN MAKING A SALE.
So very rude!
by CJSews , 08/30/2013
I have recently moved to Tucson and I haven't unpacked all my sewing notions. I was working on a project and needed some pins. We had been to the store to buy some central vac items so I thought that I would go there and see what else I could get to get my project done. There were customers in the store so I waited for assistance. A woman asked me what I was looking for and I told her I was looking for flat head pins. She replied by saying " oh no, why on earth would you want that. " She said it quite loudly so the other customers in the store just looked at me. She continued to explain to me why she would never sell that type of pins. I was embarrassed and upset. I have been an avid Babylock owner for years. I have owned over 5 machines and I am always upgrading the ones I own which is 3 right now. Every customer has their own reasons for using a particular product so respect that. I have no desire to ever do business at that particular store again.