Easy access to the Boise Airport and Interstate 84
Owner Verified
2645 Airport Way
Boise, ID 83705
Billboard - The latest coupons and news on this business!
What's New
Conveniently located at I84/Airport - enjoy our complimentary breakfast, indoor swimming pool, spa and exercise room.
Hours:
MON

24 Hours

TUE

24 Hours

WED

24 Hours

THURS

24 Hours

FRI

24 Hours

SAT

24 Hours

SUN

24 Hours
Description: Welcome to Best Western Plus Vista Inn at the Airport in Boise, Idaho! The Best Western Vista Inn at the Airport proudly offers stylishly remodeled guest rooms. Guests staying at the Best Western Vista Inn at the Airport will be close to many of the city's most beautiful parks such as the Julia Davis Park and the Ann Morrison Park. Hotel guests can take a tour of the state capital building, only 4 miles away, visit the Boise Zoo or spend the afternoon shopping in downtown Boise. This Idaho hotel is also ideal for corporate travelers visiting locations such as the National Interagency, Washington Group International, Albertson's Corporate Headquarters and Micron Technology.


Cable satellite television with HBO

High Speed Internet Access

Complimentary continental breakfast

Fresh baked cookies every evening

Indoor heated pool & hot tub

Exercise facility

Business Services

Meeting / conference facilities

Complimentary shuttle to Boise Municipal Airport

The Best Western Vista Inn at the Airport is proud to offer superior customer service and a convenient location in Boise. Make a reservation today and save!
Payment Methods:
American Express, Cash, Debit Cards, Diners Club, Discover, Mastercard, Visa
Area Served:
Boise;Boise, ID Metro
Services:
Hotels, Hotels, Motels, Motels, Convention Facilities, Convention Facilities, Meeting Facilities, Meeting Facilities
Additional Contact Information
Fax: (208) 336-8100
PHOTOS AND VIDEOS (45)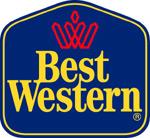 Be the first to write a review Best Western Vista Plus Inn At The Airport