http://www.bestcaretreatment.org
(1)
(541) 504-9577
676 NE Negus Way
Redmond, OR 97756
Thursday (show)
Monday: 8:00am - 5:00pm
Tuesday: 8:00am - 5:00pm
Wednesday: 8:00am - 5:00pm
Thursday: 8:00am - 5:00pm
Friday: 8:00am - 5:00pm
Saturday: 8:00am - 5:00pm
Sunday: 8:00am - 5:00pm (hide)
http://www.dexknows.com/business_profiles/best_care_treatment_services-b343738
Is this your business? Claim it now!
Hope Starts Here Best Care Treatment Services.
Hours:
MON

8:00am - 5:00pm

TUE

8:00am - 5:00pm

WED

8:00am - 5:00pm

THURS

8:00am - 5:00pm

FRI

8:00am - 5:00pm

SAT

8:00am - 5:00pm

SUN

8:00am - 5:00pm
Description: BestCare Treatment is located in Redmond, Oregon and we are dedicated to providing our clients with accurate information and the tools needed for a long term recovery. Starting the path to a new life can be daunting. You don't have to face it alone. Our team is here to help you find the right Residential or Inpatient treatment. We can be your partner in sobriety. BestCare Treatment works hard to create affordable and clinically effective treatments in our Redmond facility.

Our services include -

Detox

Residential services

Intensive outpatient

Drug and alcohol rehabilitation

Mental health services

Our facility meets all the requirements for certification and HIPPA. We also do our best to always protect the privacy of our patients. If you are looking for a way to a healthier life, BestCare Treatment can help you find the right combination of treatments to get results. To find out more about our 4 levels of treatments, visit us online.

Don't wait another day to start your life. Call us today and we'll be happy to help.
Addiction near Best Care Treatment Services
PHOTOS AND VIDEOS (2)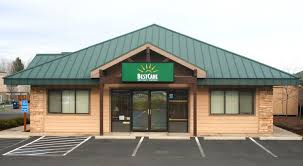 Husand
by can't find integrity! , 09/15/2010
My wife needed treatment, was motivated and also needing detox prior to residential treatment. Initially we had made contact to get on a waiting list for both these services. Literally months passed waiting for her name to come up on the list. We were told over and over that she needed to continue to phone in. Finally after several months they said she was no longer on waiting list. We tried again a few months later for detox and again had a waiting list, we waited, she finally got into detox with hopes of residential. I have received mixed messages-first they don't take OHP Plus from outside their county-but who is paying for the detox? Then they said my wife's "issues" were too complicated for their program and she needed to get "stable" before she could be a "candidate" for their program! So i guess if she is in great shape with no problems, doesn't need detox she could gain residential placement?! My wife is very motivated at this time and is crying for help-can't figure out what i